Advancement Council
---
The Ledonia Wright Advancement Council (LWCC) plays a vital role in the work of the LWCC. Its primary focus is fundraising for the Ledonia S. Wright Memorial Scholarship and the Laura Marie Leary Elliot Scholarship. The council also helps to ensure the LWCC's capacity to meet the needs of our students through programming, scholarships, service learning, and professional development at regional and national conferences. Additionally, the Advancement Council is involved in exploring the strategic direction of the LWCC, as well as assisting in creating increased awareness of the vital importance of the work of the LWCC among alumni and community members across the region.
Advancement Council members include alumni, faculty, staff, and community members who are meeting the vision of East Carolina University in creating the environment for student success and playing a role in regional transformation through our programming and educational events.
Current Members: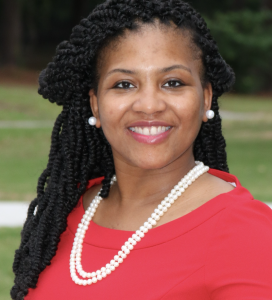 Dr. Vertricia Harris
Dr. Harris is from Oxford, North Carolina. She graduated with a Bachelor of Arts in Exercise
and Sports Science in 2010 and a Master's of Education in Adult Education in 2014. She earned a Doctorate of Education in Organizational Leadership from Gardner-Webb University in 2018.  Vertricia
currently serves as the Director of Adult Basic Education and Adult Secondary Education and Transitions Programs at Wake Tech
Community College and is the current President of the ECU Black Alumni Chapter.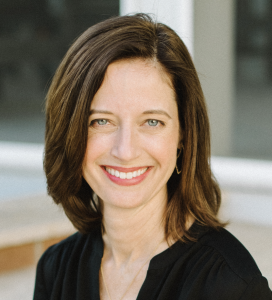 Molly Holdeman
Molly Holdeman is a graduate of The University of the South in Sewanee, Tennessee.  She serves on the boards of Parents for Public Schools of Pitt County and the Pitt County Educational Foundation and is a co-advisor for Youth for Justice & Change.  Molly attends St. Paul's Episcopal Church and resides in Greenville with her husband, Michael, and their 3 children.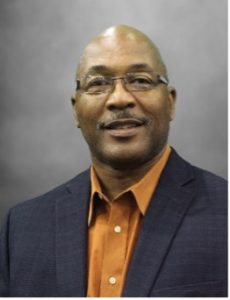 Thomas McLaurin
Thomas Neal McLaurin is a retired teacher and coach, serving for over 30 years in Georgia's public-school classrooms and athletic venues. As a motivational speaker, his enthusiasm and heart for youth gives his audiences a genuine, and sometimes humorous look into a brighter future for our nation and the world.
In 2020 Thomas took on the role as the inaugural Executive Director of The George Floyd Memorial Center in Raleigh, NC. In this role, he is responsible for fostering the Center's mission and overseeing the current and future programs, as well as the development of outreach initiatives and partnerships.
Thomas currently lives in Douglasville, GA but grew up in Roseboro, a small community in southeastern North Carolina. He received his Bachelor of Arts degree from East Carolina University and his M. Ed. from North Carolina Central University. He was also a member of the 1978 ECU Pirates Independence Bowl Champion football team, coached by the legendary Pat Dye.
Thomas is married to Dr. Lisa Allen-McLaurin, an author, classically trained pianist, and professor at the Interdenominational Theologica Center in Atlanta. They have a blended family of 5 children and 2 granddaughters.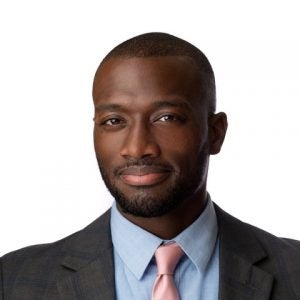 Tremayne Smith
Tremayne B. Smith hails from Salisbury, North Carolina. He is a 2011 graduate of East Carolina University with degrees in Music Education and Political Science. He served for three years as the Head Drum Major of the Marching Pirates and was elected President of the Student Body and a member of the University Board of Trustees. In 2016, he was a recipient of the "ECU 40 Under 40 Distinguished Alumni Award".
He is a 2017 graduate of The George Washington University, receiving his Master's in Political Management. Tremayne has served as a staffer in both chambers of Congress currently, he serves as the Business Management Associate for the JPMorgan Chase & Co. Global Office of Diversity, Equity & Inclusion. He is also pursuing a post-graduate certificate in Social Justice at Harvard University.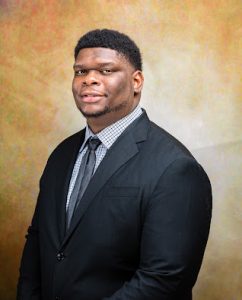 CJ Wilson
CJ Wilson is
from Belhaven, North Carolina.  He graduated with a bachelor's degree in Communications in 2010 and played football for East Carolina University from 2006-2009. He was drafted to the Packers in 2010 and won the Super bowl in 2010 with Packers. He retired from the NFL in 2017. He is currently the Assistant Football Coach at North Pitt high school.